I'm so thrilled to have the opportunity to interview Adam Weitz of SadRunner.com for this month's case study on Quiet Mind Collective's group coaching platform.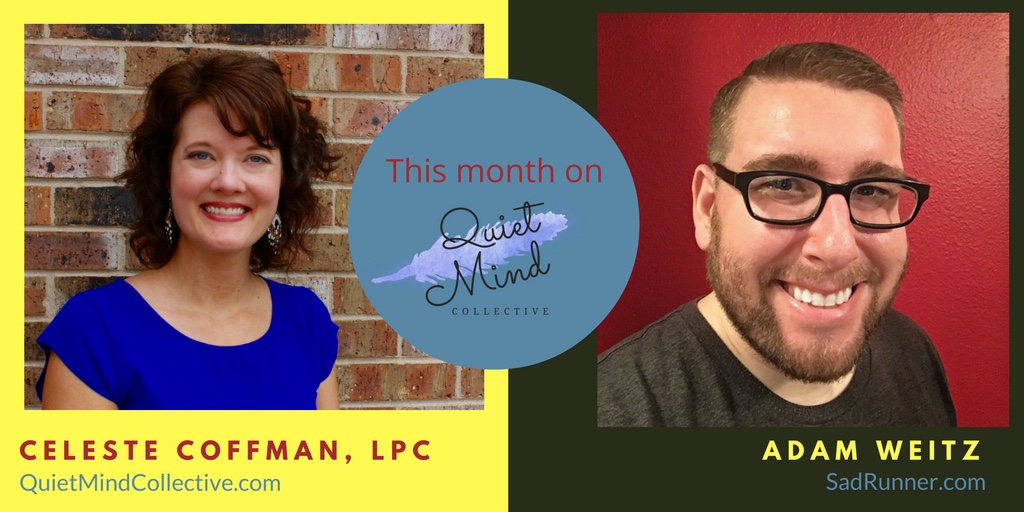 Adam is a powerful force for good in the anxiety and depression recovery space, and I had the greatest time chatting with him.
My QMC Group Coaching members will get the full interview with Adam in September, but you can have a little free preview here. Remember, if you want to see the full interview, be sure to join us for Group Coaching for just $1 this month!
Sad Runner Free Preview from Celeste Coffman on Vimeo.